Personalized Mason Jar Vases
This week is Teacher's Appreciation Week and to thank the Sun Kissed Boys' teachers I've gone to my favorite
blogger
for inspiration on something I can make for them. Really there was no inspiration needed. She had it right there for the
doing
. Ashley Ann, of
Ashley Ann Photography
always has something fabulous in her
DIY
section
. I thought this hairpin vase was so sweet yet so simple to put together that I couldn't pass it up.
Here are the things you will need.
Thread the split rings through the charm then set aside.
Bend the hairpins just a little so it can follow the curve of the jar. Hot glue the hairpins to the jar.
Some of my jars had a white residue that would not come off so that gave me the perfect excuse to spray paint them.
Thread the charm in the hairpin and you are done!
For the picture that I attached to the vase, I printed "You Rock" signs on card stock paper. Then I took a picture of the Sun Kissed Boys holding the signs.
I played around with the pictures in iPhoto and this is the final result.
You can also put a candle in the jars instead of flowers.
The Sun Kissed Boys have been truly blessed with remarkable teachers this year. I hope this can be a little reminder to their teachers of how much their hard work means to us.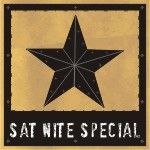 Pin It