I bought this dresser through craigslist, what seems like, seven years ago. Seriously, it's been sitting in my garage for almost two years. I loved the inlaid wood and didn't want to cover it up with paint but I did want color. Soooo color stain was my solution. Except, I've never stained anything before so it wasn't as easy as slapping a coat of paint. There was sanding involved (lots of it) and I hardly sand anything. After all, that's one more step! Ok, I'm rambling now. Here's the dresser in its "raw" state.
I liked the original knobs it came with but a couple were missing. I replaced them and saved the original knobs for any future project.
Sun Kissed Boy #2 loves to help me. But FYI, if you're staining, it's not a great idea to have your 3-year-old help. It's not as easy to cover up their "masterpieces". I had to sand down his work of art and re-stain. More steps!!
Here's the dresser with one coat of the stain.
I sanded it with 220 grit paper to let some of the inlaid wood details show through. I'm not crazy about how that came out but I'm
letting it marinate
. I added the knobs and TAH, DAH!!!
I want to use it in our entry way but first I have to talk Sun Kissed Husband to help me move what's there now. It's a heavy piece and I don't want to throw it away. But I really don't want to hear the sticking-ONE-MORE-thing-in-the-garage speech so I have to wait until the right moment to ask. You know what I'm talking about, ladies. There are certain moments when we ask our husbands to do certain pain-in-the-butt jobs for us. And it's not the day he's to watch the kids while you're off to a jewelry party. I will post pics in the near future (hopefully) once it's in place.
I do love the color! What do you think??!!
It finally found a home! Check out all the details
here
.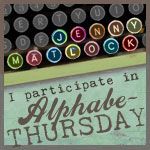 Pin It