Last week, Grace from
Sense and Simplicity
challenged her bloggy readers to post "
What I Love About My Home
". The point is to see the lovely things about our homes and see beyond the fixings we'd love to do if we had the time and money. A tribute to Love-Me-For--What -I-Am kind of thing. She will be doing a round up of them today, June 17, 2010. I won't make the round up since my post is coming on right on the "due date". But she did inspire me to post about my home and how Sun Kissed Husband and I found it. It's a story of what's meant to be for you, will always be there at one point or another.
It all started back in 2003. Sun Kissed Husband heard about a house being for sale at his barbershop. When he told me, I went to see it and fell in love! Then reality set in and we realized we couldn't afford it without selling our then current home, a townhouse, which wasn't even on the market at the time.
So Sun Kissed Husband passed the word on to a friend at his job. He told him about a great 4-bedroom house, with guest quarters, on a lake, with a pool, on a cul-de-sac, around the corner from an elementary school!!! His friend jumped at the opportunity and gave a deposit for the house the minute he toured it.
Fast-forward three years later and said friend put OUR house on the market. Actually, he never even had to put up a For Sale sign up. He told Sun Kissed Husband he was selling and it just so happened that we had our townhouse for sale as well. With a couple of little bumps on the road, the rest, as they say, is history. We closed on OUR house and moved in two weeks before Thanksgiving Day in 2006.
Wow, that was a lot of wordage for my blog that's usually filled with more pics than words!!! You still with me? Because here come the fun part. The PICS!!
I love how welcoming and inviting the living room is.
I love what we now refer to as the "in between room". It was originally the dining room, but after a couple of walls knocked down it opened up the space "in between" the kitchen and the current dinning room (which use to be a bedroom).
I love our comfy-cozy family room.
I love that we have a sunny playroom for the Sun Kissed Boys.
I love the "undefined room". It's an office, Wii room, and guest room.
I love our "Beach House". Well, it's really my mother-in-law's home (not that near the beach) but doesn't it sound better saying Grandma's Beach House?!
I love this huge tree in our front yard with my $20 dollar craigslist swing.
But most of all, I love making endless memories in this home with these Sun Kissed Boys!!! I
Yanet
I
I
I
I
I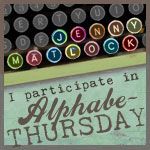 Pin It