Am I the only wife in the world that finds it easier to tackle on certain projects when the husband is not home? With Sun Kissed Husband out of town, I tackled a project that I might not have had had he been home to either question me (the nerve!) or doubt the way it's going to come out (the nerve!).
My kitchen cabinets are in dire need of knobs but Anthorpologie refuses to put my lovies on sale so what's a girl to do to get a kitchen-makeover fix??!! Take out the cordless sander, that's what!!
I distressed the kitchen cabinets! They were starting to look worn anyway.
I just speeded up the process.
It was just so easy and such a quicky project.
So, when the cat's away, this mouse gets a sander!
I
Yanet IIIII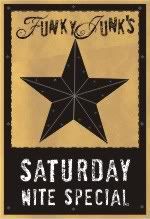 Pin It