Bartholomew and the Oobleck and Weekend Randomness
-This was a fun filled weekend. There was garage sale galore where I found, among other things, two stools for the Mancave for a dollar each. But most importantly, my littlest Sun Kissed Boy turned 3!!
His day was filled with pool fun until the late hours of the night, cake, presents, and balloons. What else could a 3-year-old ask for?!
We also made Oobleck! My sister-in-law, Melissa, is studying to be a teacher. One of the things she recently discussed in class was the book Bartholomew and the Oobleck by Dr. Suess. It's a story about a boy that saves the kingdom by encouraging the king to say the magic words. She started out by reading the boys the story. The story can get a little lengthy for the little ones but snacks always slows them down.
Here's what you need to make the oobleck.
It's a good idea to mix the food coloring in the water before pouring it in the corn starch to avoid your hands from turning green. Unless that's what you want. Now that I think about it, I'm sure my boys would have gotten a kick out of having green hands.
Mix it up then dig in! The cool thing about this is that it looks like a liquid but it feels like a solid.
I wanted to join in the fun.
When the kids were done, Melissa and I couldn't stop playing with it. We also figured out that if you let it sit a little, the mixture becomes thicker and easier to handle.
We had tons of fun with it so we made another batch (this time pink) and asked the girls next door (our neighbors) to come and join.
It was really hard to capture the oobleck in solid form in pictures so I took a video of it.
In another random note, here are my I'm-hanging-on-to-summer toes.
Hope everyone had a nice weekend.
I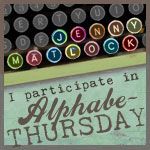 Pin It