In our family, we are always writing notes and lists. If it's not on the refrigerator (with magnet letters), it's on the whiteboard. If it's not on the whiteboard, then perhaps on the
kitchen cabinet door
(which I painted with chalkboard paint). When I saw this in
Ashley's
blog, I knew I had to make it.
At Home Depot, when a piece of lumber is cut the wrong size, it is put in a separate section and then gets deeply discounted. The lumber for my project cost only $6 dollars. I used MDF for the board and 1x4s for the frame. I primed and spray-painted the board with chalkboard paint. Then I stained the frame pieces.
I used wood glue to glue the 1x4s to the board. I pulled out milk gallons out of the recycling bin and filled them with water to weigh down the frame until the glue dried.
My neighbors were over while I was working on this project and they were nice enough to hammer these fasteners for me. (I'm the worst hammerer. When I hammer, there's cursing and crooked nails involved.)
Now, this project would have been a lot easier had I had the right tools. My thought was to use my electronic stapler to secure the board to the frame but after only 3 staples, it broke. My neighbor suggested a manual stapler. I started with that then ran out of staples with no replacements in site. Luckily, my neighbors have a miniature Home Depot in their garage and let me have some nails. (The cursing and crooked nails were kept to a minimum.)
I used two French cleats to hang it up.
Sun Kissed Boy #1 thought that it needed a little something.
Are you ready to make your own? If you do, please let me know. I'd love to see pictures.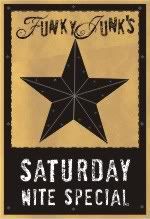 Pin It