Sun Kissed Boy #1 told me Monday he likes his teacher. (Sigh!) He said she reminds him of her tutor. When I asked him how so, he responded that she smiles a lot and plays games like his tutor does. Since this is a schooly time of year, I thought I'd share one of the games that SKB #1 is referring to.
Ms. Tammy, the tutor, first has SKB #1 read a story out loud. Then they toss these balls back and forth.
She will usually call out a color while the ball is up in the air, then SKB will have to answer the question corresponding to that color as it relates to the story. When he tosses the ball back to her, she takes a turn in answering the same question.
Ms. Tammy stared using this technique when she was teaching 1
st
grade. In a classroom setting, she used beach balls. All the children would sit on the floor. After she read them the story, she would toss the beach ball. To keep the kids from going nutty trying to catch the beach ball, she would call out a specific student in the direction the ball was heading. Wherever the student's right hand touched, that would be the question he/she would answer.
This is one of many tricks Ms. Tammy has up her sleeve. I love that she keeps it fresh and keep SKB motivated to learn when he doesn't even realize it.
What learning tricks do you have up
your
sleeve?
Yanet IIIII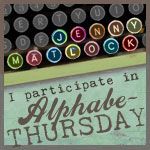 Pin It