I got two little lamps through
Freecycle
some time ago. One, I placed in the laundry room. I know, I know. You must be thinking, "Wow, she does projects, raises three boys, blogs, AND does laundry!" Not really. The way I figure it, something's gotta give and there's always a Super Target (
I am an attractive woman, therefore I love Target
)
around the corner to by extra undies. But, it looks cute there and if I were to be IN the laundry room for any amount of time and I were to need lighting, then it's ready to go.
The other lamp, I recovered, spray painted, and made some cute rosettes to embellish it.
My original idea was to place it here.
But apparently, my lack of depth perception doesn't only apply to parallel parking.
Then I thought I'd girly-up this space a little and place it here.
But Sun Kissed Boy #1 was quick to point out that it blocked the signal from the remote to the satellite box.
So he had to stretch his arm out like this.
Where he wanted to do just this.
I pick my battles and I don't interfere between males and their obsessive relationship with the remote control.
So I tried another spot for my little lamp.
This seems to be the perfect spot for it (for the moment).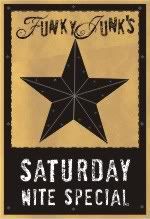 Pin It