The Yellow Door
-I have been contemplating repainting our front door. Right now it's red. I always wanted a red door. The house is light gray with white trim so the red door really pops. But I've been thinking it's time for a change. After all, it's been red for almost four years now.
The color I've been considering is YELLOW! Yellow is a fun color and it still has the pop factor I like.
Architecturalclassics.com
While searching for inspiration for my yellow door, I came across this one.
Yanet IIIII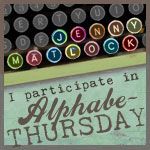 Pin It