I feel like a part of me is missing. Like a limb or something. My heart aches for him. I haven't been away from him for, well, never. I long for him. But the Geniuses say he will be okay.
My Mac is being fixed. As I type this post on a Windows laptop (not that there's anything wrong with that), I miss him all the more. They tell me it's the flux capacitor that needs fixing.
OK, it's some other techie term that I forgot as soon as the Genius said it. The point is that I am counting the hours until he comes back to me.
On a happier note, in case you haven't heard, the Beatles are now available on iTunes!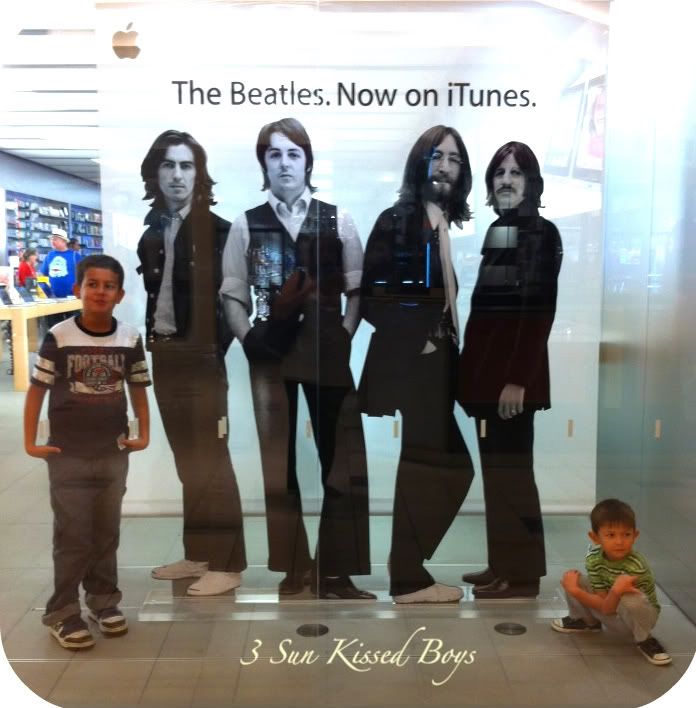 Lucky for you, songs by the two little "Beatles" did not make the cut.
Hope you are having a good week so far.
Pin It