Welcome to another post of You're Throwing WHAT Away??!!
In this segment I transform (or simply incorporate) a curbside find into my decor instead of keeping it in the garage for a "someday" project.
This time I am working with a picture frame I found making my rounds on bulk trash day.
I liked the ornate frame...
... but as it turned out, it was only paper.
About 70% of the time, I can't find the tools I need because, like I said, the garage is stuffed (and disorganized). But I'm a resourceful chick so I used a pie spatula instead. Don't worry, when you come over for coffee and pie, I'll wash it.
My intentions were to paint the frame but I liked the look of the peeled paper and the flecks of gold left behind so I'm leaving it alone for the time being.
It now sits on the sewing table in my entrance way.
I wanted to show you that a project doesn't have to be elaborate to work. Sometimes simple is best.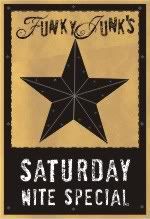 Pin It