Maurice Sendak

has brought many delightful hours of entertainment to my little ones with his colorful story books like "
Where the Wild Things Are" and
"In The Night Kitchen". The books are enjoyed by both boys and toys alike.
"Where the Wild Things Are" holds a special place in my heart because it has been a favorite among all three Sun Kissed Boys. When I came across Max (King of all Things Wild) on this adorable tote at Target, I knew I'd find something to do with it.
In came this sad little stool that has taken many forms within the last year. I have never happy with the outcome.
I sanded the stool some and I thought the image in the middle would be easily sand away. It wasn't. Goo Gone helped but could not take it off all the way.
After several times of spraying, scraping, and sanding, I gave up and decided that I would be real careful to paste over what was left of the previous image. It wasn't smooth so if you're a perfectionist this will probably bother you. I'm ok with it.
Cut your piece to the size of your liking.
I've come to terms that decoupage is not my thing. My little helper and I used Mod Podge to glue it down but we did not do a decoupaging technique.
I added some fun words with an appliance touch-up paint pen.
Finished it off with Rust-Oleum clear matte spray.
Step into the Wild!
Target also has several cute little items with "Where the Wild Things Are" theme in their dollar section. I think they'd be p
erfect for a kids' birthday party goody bag.
I might go back and get a different tote with an image of one of the Wild Things to paste on the side of the stool. I'll let you know if I do.
I did this project with one certain Wild Thing in mind.
But another little Wild Thing had some ideas as to this little stools' uses.
Happy weekend, everyone!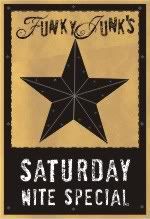 Pin It