It all started with this package I received from

Suzanne

.
(More on what was inside the package at a later post).
I loved the "underside" of the brown wrapping paper she used. I scanned it and used it as the background of my header.
When Suzanne told me where she had gotten it, I went and bought myself 3 rolls! I've been using it here and there.
Then I used it to revamp this mirror.
I ripped up pieces just because I wanted a non-fussy look and decoupaged them using Mod Podge.
On one side I "painted" the shape of a heart with the Mod Podge and filled it in with vintage buttons.
I cut a piece of chicken wire, folded it up in the shape of a heart, and glued it on the opposite side.
Finished mirror.
I tried out a couple of different embellishments on the chicken wire. A silk flower and a picture clipped on with

butterfly clips

.
I hung it in the master bedroom, on top of my nightstand, so I love having the picture of the Sun Kissed Husband and I (even though it's from a gizillion years ago). The picture was taken a week after our engagement. He was going to propose that weekend at the Marine Corp Ball but couldn't wait and asked me to marry him the weekend before.
Do you have any romantic mementos in your bedroom?
Linking: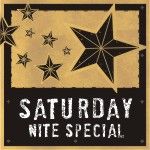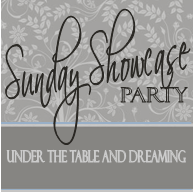 Pin It