Hi there! I'm

Cooper

. I'm the latest addition to the family and I'm here to tell you about myself. I might come over to visit the ol' blog every once in a while (if Mamma lets me) to tell you what shenanigans I've been up to.
Ok, really I 'm here because Mamma's bloggy friend,

Ms. Donna

, is having a pet-themed linky party to commemorate her kitty,

Beethoven

, who went to heaven last week.
My condolences to you, Ms. Donna & son. Beethoven seemed like a fine pet... for a cat. WHAT? Too insensitive? I'm a dog. I do that. Sensitivity is for humans.
Now back to me! I love to run and play.
Not everyone or everything is thrilled about that.
I have a tendency to eat things. I got in BIG trouble when I ate a Lego guy and some Lite Brite pegs, so I switched to books.
Apparently, a Captain Underpants book is not allowed either. WHAT? I'm a dog!
I do love pulling up weeds.
This drives Mamma a little crazy because it gets my beard and mustache all dirty.
What does she expect?! I'm white, I have long hair, and guess what? I'M A DOG!
Speaking of white, I think there's too much white in this house for a house of boys anyways. I mean really, Mamma has white bedding and if I have to hear about the

white loveseat

that Mamma bought for only $40 bucks one more time, I might just have to throw up all over it.
WHAT? I'm a dog.
Now, I know you've met my

three brothers

. I'm not sayin' I have a favorite, but I'm pretty sweet on this little guy.
He likes to feed me.
No, I mean he likes to FEED me. Literally!
This contraption is my nemesis.
I LOVE car rides.
But I'm not all sarcasm. I have a soft side. I enjoy laying on this white bed with my brothers.
And my favorite time of the day is the night time. That's when Mamma blogs and I have her aaaall to myself.
WHAT? I'm a DOG!!!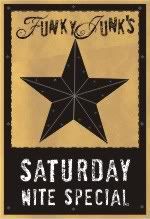 Pin It