Some trash curbside days are duds. But the days that I come across something like this little chandelier make up for it.
I gave you a sneak peak of this chandy (or at least a piece of it) when I told you about the

19-sided lightbulb

.
Yep, I found the chandy with a lightbulb in tact. I didn't care for the brass and it needed rewiring but it was so adorable, I couldn't just leave it for bulk trash to pick it up.
First, I took it all apart and washed it in warm, sudsy water.
I spray painted the brass parts in white. (Tip: To keep little parts, like the little hooks that connect the crystals, from blowing while spray painting; it's a good idea to lay them down on the sticky side of painters tape.)
After I painstakingly took all of the hooks off and spray painted them, I laid them on the kitchen counter. Sun Kissed Husband thought they were garbage and threw them away. (I won't go much into this part because just thinking about it gets me mad all over again!)
I went to the craft store and the largest rings I could find in the jewelry section were square, so I made do.
Yes, this part was time-consuming and it's what dragged this project along.
Apparently the previous owner just cut it off so it needed to be rewired.
Here's what I used for that.
The switch that I purchased had directions in the back of the packaging. However, it takes me a while (sometimes reading several different directions) before I get things. If this is the case with you, you might find

this

tutorial helpful.
I covered the gold cord with this Christmas trim I purchased after the holidays at Joann's. I'm not sure what about this trim was Christmasy but the fact that it was considered a "Christmas" item meant it was 75% off. :)
It now hangs over my nightstand in the master bedroom. Click

here

if you missed that post.
Here are some gratuitous shots just because I like the shimmery!
I wonder what other kind of chandelier I can score off the trash next?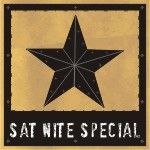 Pin It