You probably already know that I love driving around my neighborhood on bulk trash day to look for treasures. That's one of the reasons I started the You're Throwing WHAT Away series. Well, believe it or not there are tips to pass along for making you a successful junker too! Bet you can't wait, huh?
1) Clean Out Your Car
Things on the side of the road can be dusty and dirty so it's a good idea to lay a blanket or towel to protect your car's interior.
2) Bring Tools
-Flashlight: You might find this hard to believe but I do get a little embarrassed being seeing picking through the garbage so most of the time I go at night.
-Screw driver with multiple bits:
There are times that I find a dresser but it's not in the best shape. However, the hardware might be really nice and could be use on a future project. That's when a screw driver is a must. I like to take an electric one and a manual one. If I'm out in the daylight, I want to be quick about my knob-getting so the electric one is my friend then.
-Scissors: Sometimes people bundle up slabs of wood or tree branches and tie them up neatly. No prob! I have my handy scissors to snap off their neat work. I know, it's not nice. Hey, I'm keeping things out of landfills so 'nough said!
-Gloves: Things I find can be dirty, have splinters, or I just might not want to ruin a manicure, so I bring gloves.
-Mallet: A mallet is for those pesky OTHER junkers that might get to my stash a second before I do. I need to whack them out of there with something!
Ok, now that we have our space and our tools, let's take a drive.
3) Have an Open Mind
Don't look at things for what they ARE, but, instead, for what they COULD BE!
Pieces of spare wood can be used for signs, the pallet can make a cool headboard, and if you have the muscle, those tree trunk pieces would make the coolest end tables.
See why gloves come in handy?
(
I should have added a couple of muscle-men by the name of Hans & Franz on my list of tools.)
4) Notice the Details
Old dressers sometimes have the neatest hardware. If you can't use another dresser (because let's face it, there's only a certain amount of furniture you can fit in a home), take a look at the knobs, latches, or keyholes on it. Pull out the screwdriver and go to town.
Remember I mentioned about having multiple bits on the screw driver? Well, the day I went out, I didn't have a bit small enough so the keyholes didn't make it. :(
5) Bring a Buddy
Sometimes friends can see things you can't. It's hard to drive and spot everything. Or even to brainstorm what you could do with something in particular. Or better yet, to tell you when you need to walk away before your garage makes it to an episode of

Hoarders

.
Most of the time, I go with my neighbor, Alanna. But on the day that I was out taking pictures for this post, she was out of town. Sun Kissed Boy #1 had the honors. He was great at using his imagination to spot things I didn't, like a pirate telescope!
Not all days are fruitful. But the thrill of the hunt is part of the fun about junking!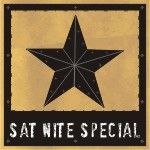 Pin It