What is summer without watermelon?! The Sun Kissed Boys can easily eat an entire watermelon in one day. No joke! For our July 4th BBQ there were other dessert options (more sugary ones) so the watermelon was forgotten. The boys could have eaten it up the next day but I decided to make smoothies before they had a chance to devour it.
It's easy, refreshing, and yummy!
Here's what you need.
Just throw as much or as little as you want of the ingredients, run the blender and pour.
Garnish it with a watermelon chunk or wedge for prettiness.
And drink it with a curly straw because it's just so much funner!!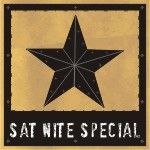 Pin It