It has been a little over a year since I started redoing the playroom. In
this
post I talked about how I was going to take it easy with the redecorating of it. I never meant to take a year! And there's still things I want to do with it! So technically, it's not even done!
The funnier thing is that I didn't even mean to work on the playroom. It's the by-product of what I call the decorating domino effect. That's when you start one project but need a certain furniture piece from another room but leaves that room with a need of something else.
Let me be more specific. I am kind of sort of redoing Sun Kissed Boy #1's room (again). I needed a dresser that was in the office. But that dresser held the Wii. I decided then to move the Wii to the playroom but had no real room/place for it. And a new project was born. Putting the original project in the back-burner, of course.
I asked the boys to help by telling me which toys they wanted to keep and which ones to donate. This started out with a little resistance and a few tears but soon the donation pile was growing.
With a thinned down version of a toy factory, I was able to re-shift things around to find a place for the Wii. Here's the latest look of the playroom.
On the other side of these chairs is a makeshift bench.
It's actually a shelf cut in two. I drilled holes along the middle shelf to mark where I wanted it cut. On the back of the shelf, I drew a line with a pencil connecting the holes. Then Sun Kissed Husband sawed along the line.
I've yet to make a cushion for it but I'll get there...maybe by next August. :D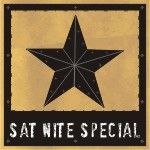 Pin It