I had been looking for some perfectly aged and yellowed pages in a book to do projects. But I didn't want just any books. Even if the pages weren't going to be used for reading purposes, I wanted the context of the them to have some meaning. So how fitting was it that someone was offering Hymnal books in Freecycle?!
One of the great things about Sun Kissed Husband is that
no matter what hideous thing I come home with (that I say I love), for the most part, he just smiles and nods. He does this because he knows that things don't sit too long in my home without being transformed. When I came home with this big avocado-colored lamp, he kept quiet and just let me be.
Then the time came for the lamp to go through it's metamorphosis. I glued pages from the Hymnal books to the shade and spray painted the base, my color of preference lately, white.
I felt that the base of the lamp called for a wider shade so I "extended" it by glueing jute ribbon overlapping the border and this is how it came out.
I also wrapped the same burlap ribbons to pillows to give it a more autumn look.
This is my corner of the the family room couch. Here's where I blog, watch TV, read to the boys. I love my corner. With the lamp re-do, I think this corner just became a little more me.
I still have tons of pages to use up. Now if I can only get the boys as excited as I am to craft with them!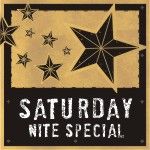 Pin It