How's that for an unusual (and unimaginative) tittle?
I had originally planned to do a more informational post on the terrazzo floors. But I am finding to be less motivated to write one since it's not as fun as a post with pictures of rooms with furniture in them. I'll tell you more details about the floors next month. My time is also very limited this time of year so I figured I would roll all my reveals in one post. So let's dive right in, shall we?!
The living, dining, and family rooms have a new wall color. I had Home Depot color match Glidden's White Lagoon (GLC 29) to
Behr Premium Ultra
paint because it has the primer in it. It's a very chameleon-like color. Depending on the lighting, sometimes it looks grey, other times more blue, and sometimes even green.
The
loveseat
lived in the master bedroom for a little while but after I found the matching sofa on Craigslist, back out to the living room it came. I
switched the dark denim cover that came with the couch for a white one from
IKEA
.
It hasn't escaped me that the cushions on the couch are not lined up correctly. Even though I've fixed them, I was too lazy to reshoot the pictures.
I am big on collecting things that make me smile. I brought back the driftwood from our summer vacation in Ft. Meyers Beach. Every time I see it, I think back of that fun week and it makes me happy.
Even though I love my "fancy" tree, I do like having a second tree for the kids to decorate with all of their own ornaments and creations we've collected through the years.
There you have it. Shiny floors, new wall color, and most of our Christmas decor.
The new colors on the walls and floors give the house a sense of calm. That is, until you hear and see the boys scream and play.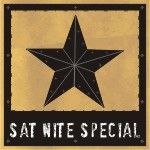 Pin It