It's a past time of mine to collect sea treasures whenever we go to the beach. It's something now the boys enjoy doing with me which makes it even more special. Sand dollars are a favorite because they can be turned into Christmas decorations. Here's how I turned our sea treasures into tree treasures.
Spray the sand dollars with Elmer's Spray Adhesive and sprinkle with a generous amount of glitter.

Let dry, flip the sand dollars and repeat in the opposite side.
Tip:
The type of spray adhesive used is very important. I used a different one in the past and, after a while, the sand dollars turned yellow.
After both sides have dried, shake off excess glitter. It is not unusual for the glue and glitter to be trapped in the little holes. Use a knife to open up the space in one of them to be able to loop the ribbon.
That's all there's to it! Your beautiful and sparkly sand dollars are ready to be displayed.
If sand dollars are not readily available in your area, there are several companies that sell them. I did not include a link to any because since I've never bought any, I can not vouch for their quality. If you know of a company that sells top-notch shells and such, feel free to share it in the Sunny Notes.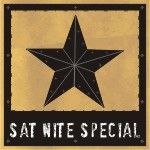 Pin It