I originally posted this over at
Random Thoughts of a SUPERMOM
this past summer. With Christmas around the corner, I thought it'd be appropriate to repost. You see this is
my go-to breakfast recipe for Christmas morning. It works out great because it's prepped the night before. I pop it in the oven Christmas morning and then we go open up gifts. By the time unwrapping is done, so is breakfast!
Here are the ingredients and directions.
Cooking is not my favorite thing. But I do love making meals that involve togetherness. The type of meals where you can gather up the kids to help while you chat along. Plus, it's a pretty fool-proof recipe that happens to be delicious!
My
little assistants
and I made this casserole while we were on vacation this summer. My family and my BFF's family rented a beach house for a week this summer. H
ere are the steps in pictures.
Brown, drain, and set sausage aside.
In a large mixing bowl, tear up bread into bite size pieces.
In a separate bowl, combine eggs, mustard, salt, and half & half.
Pour over the bread, add sausage, cheese and mix well.
Pour mixture in a greased 9x13 baking dish, cover, and refrigerate overnight.
In the morning, bake at 350 for 45 to 60 minutes or until top is golden brown.
I had visions of taking at least one really nice picture of the served dish with a glass of juice, some fruit and a pretty little vase with a flower but.... The kids ate like if they hadn't been fed in a year!
I hope yall enjoy, not only the casserole, but also the fellowship that comes with working together with family and friends.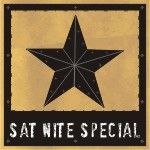 Pin It