It's the time of year where things get busier than usual. One of the courses on my plate that kept me running last week was organizing the boys' swim team holiday picnic.
My friend, Ruth, and I spent hours working on the decorations for the party. The centerpieces were my favorite because they were so simple and inexpensive. Which made it a perfect project to share with you all!
Here is what you will need:
-Mason jars
-Pine cones
-Fake snow or Epsom Salt
-Pine tree trimmings
-Garden scissors
-White construction paper
-Snowflake punch
-Glue gun
-Paper doilies (optional)
If you're fortunate enough to live where there are pine cones on the ground, then bundle up and go for a walk. Breath the fresh air and enjoy nature as you collect supplies for your project. If you're not as lucky, then you will have to do as I did and run to JoAnn's for a bag or two of pine cones. (Bright side: they are 50% off AND they have a cinnamon scent)
Put the pine cones in the jars.
We used two pine cones per jar. Then sprinkle the fake snow or Epsom salt over them.
When we bought our family Christmas tree, I took several of the trimmings with me for this project. Even if you're not buying a fresh tree, I am sure the places that sell them would not mind if you ask to take a few of the leftover trimmings.
Cut them to fit into jars.
Use a snowflake paper punch to make the snowflakes and hot glue them to the pine tree trimmings. We did about 7 per centerpiece.
I like using as much of my supplies as possible. I cut the paper we used for the snowflakes into strips and hot glued them around the jar. Also the little pieces of paper that came from the snowflake punch, I sprinkled in the jars like snow.
The tables were dark in color so placing doilies under the jars made the
centerpieces
stand out. Plus they looked like a big snowflake fitting in with the theme perfectly.
Here's how they looked once done.
At the party, we sprinkled more of the snow on top of the pine branches. I forgot to take pictures then.
Using or playing off of "natural" elements was very fitting for this outdoor party. But they are equally nice for your indoor functions as well. If you want to glam them up for an evening indoor party, you can always sprinkle some glitter on them. :)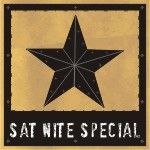 Pin It