Cold weather is such a novelty in my neighborhood. W
e actually get phone calls from the boys' school advising parents to bundle up our kids. Somehow I think if we lived in Indiana we wouldn't be getting those type of calls.
Most Floridians do enjoy the dip in the barometer and I am no exception. I love bringing out the winter grabs, snuggling under cozy blankets, and making a stick-to-the-ribs type of meals. Delicious meals like tonight's white bean soup which I made in the crock pot.
White Bean Soup
1/4 c Onion
1 Package of Bacon
4 large cans Cannelli Beans
6 c Chicken Stock
2 c Ham (cubed)
1/4 c Celery
1/2 c Corn
1/2 c Green Beans
1/2 c Carrots
Leftover chicken or pork meat (optional)
Saute onion and bacon until onions are translucent. Pour contents of saute pan in pot along with all other ingredients.
In Crock Pot:
Cook on high for 4 hours or on low for 8 hours.
On Stove Top:
Bring all ingredients to a boil then simmer in medium/low heat for about an hour, stirring often.
Serve with a thick slice of garlic toast.
Easy comfort food, yum!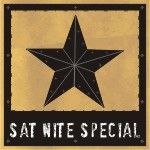 Pin It