At the Sun Kissed household, we BBQ often. Almost every weekend, you can find us in the backyard partaking of delicious grilled grub with friends. No matter how many times we've done this, we also have a tendency to over buy food, leaving us with lots of leftovers.
Sun Kissed Husband wanted to come up with something different to do with the surplus instead of just reheating them back up. It was then when he created the Chicken Gorgonzola Cheese Melt! These are the ingredients we used from what was on hand from the previous day.
First, cut chicken breast in half. Top with bacon and cheese. Heat up in microwave for about 2 minutes or until the gorgonzola is melted to your liking.
While that heats up, smash avocado and spread greek-feta dressing on bun. I like using the Cafe Athens brand, but any dressing on hand will work.
Place chicken on prepared bun and top with yellow mustard.
Serve with a side dish (seen here with shrimp macaroni salad) and enjoy!
For those of you watching your carbs, omit the bun and serve with a thin slice of tomato and/or avocado.
These leftovers are worthy of another get-together with friends!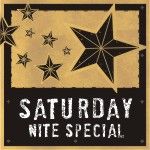 Pin It