Last week we celebrated our teachers. I consider myself lucky to be surrounded by wonderful educators for my children. I wanted to make them something special to express my gratitude. I made them, and some of the ladies from administration, personalized necklaces.
Even though Teacher & Staff Appreciation Week is over, I wanted to share this project because you can make these for end of the year presents. They make sweet little presents for any time of the year. Here are the materials needed:
Washers (from Home Depot)
Jewelry Cords (JoAnn Fabrics has a value pack of 4)
Garden Brick or other hard surface (sidewalk or any concrete surface will work)
Sharpie Marker (thin tip)
Stamp name, trace over it with the marker, and wipe excess ink.
Thread necklace through washer in a loop like shown below.
For a pretty presentation, tie the necklace around a mason jar with fresh flowers. (Tip: It's a good idea to always save sauce, pickle or jelly jars for projects like these.)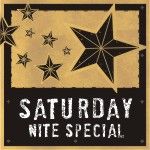 Pin It