Last Saturday, after I posted on
Facebook
that Sun Kissed Boy #2 and I were at garage sales looking for a stuffed Pac Man toy, reader, Sheena, suggested that I make one for him. Why didn't I think of that?! Thank you, Sheena!
Sun Kissed Boy #2 has been doing extra chores to earn money. He's been saving it up for the Pac Man. We used his stash to buy the fabric and stuffing.
Since this is a no-sew project, the kids can help through almost the entire process. Here's what you will need.
1/2 yards yellow fabric for body
1/4 yards black fabric for eyes
Something circular for your pattern
Fold the yellow fabric in half and draw the circle with chalk using the lamp shade as a guide.
Cut the fabric along the chalk line. It doesn't have to be perfect. Then cut a triangle shape for the mouth.
Pull the two circles apart and put glue on one side. Be sure to leave a space without glue for an opening to be able to put in the fill.
Match the two pieces of yellow fabric together and let dry according to the bottle's instructions. Ours said to wait 24 hours but we don't have nearly that much patience. We let it dry maybe an hour then turned it right side out.
Cut small circles of the black fabric for eyes. Pac Man's eyes look like miniature Pac Man shapes. Put glue on eyes and place on the yellow body. Again, let dry for 24 hours... or 1. :)
Fill the body with the fluff. I purchased a 12 ounce bag (not realizing how far it would go) and used maybe 1/4 of it but it is a fairly "skinny" Pac Man. If you buy a 6 oz. bag, feel free to use as much as you want.
Carefully fold in the opening and glue shut. Use something heavy to weigh it down until it dries.
Here's the finished toy. It's far from perfect. If I had to do it over again, I'd make the mouth smaller. Anyway, he loves it so much.
He loves to play with it as Pac Man eats Puffle.
Or just lounge around with him.
The downside is he now wants me to make ghosts. I see Pinky, Blinky, Inky and Clyde
in our future.
Joining these fun parties: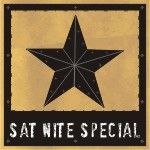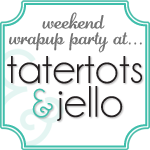 Pin It